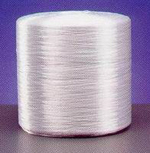 The superior quality fiber glass chopped strands mats we offer to clients is used in the surface layers of FRP products. These mats are known for their uniform fiber dispersion, smooth surface, good mould obedience, low binder content, softness and various other features. The range of products is available in varying size and dimensions to customers at the most competitive and market leading prices. We bring you chopped strands for BMC/DMC that are produced by chopping fiberglass strands into a certain length.
Uses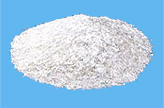 It is mainly used for injection and compression molding processes and is typically used to produce various electric parts.
Features
Good strand integrity, low static and good flow ability.
Fast and uniform distribution in resins, good processing processing properties and good
Mechanical properties of the end products.
Good bonding with resins.
No fiber sticking out at the surface of the end products and increased aesthetic appearance.
Few of the excellent features of the products are as follows:
Excellent package transfer
Good processing characteristics
Fast wet out in thermo set resin systems
Provides strand hardness without sacrificing rapid and complete wet-out
Low resin demand during processing
General purpose sizing