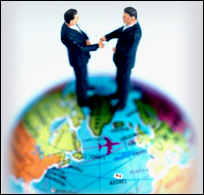 We give utmost importance to our products quality. Used widely across industrial as well as commercial segments, our quality policy is known for being infallible. The success of our quality policy is largely owned to following two facilities:
In-house testing facility for tailor made/customized products Efficiently managed Quality Control Labs.
We make impervious endeavors to maximize our clients satisfaction by providing them with zero-defect quality products, within the stipulated time schedules. Each and every quality assurance activity is carried out under the supervision of our diligent quality team. Further, use of environment friendly technologies ensures that our products are among the best, as far as quality is concerned.
Our growth in the industry is entirely up to the quality of products we supply to our clients. We perform tests at every stage of procurement to give our product superior strength and durability. Our tests are performed in the following stages :
Stage I : Inspection of the produced lot closely to exclude the products not meeting the specific requirements

Stage II : We conduct final visual inspection of our range before dispatching it to the clients
Our quality paradigm is handled by a team of quality inspectors who is enriched by years of industrial experience. Moreover, the inspectors use hi-tech testing facilities for the inspection which ensure optimum functionality standards of the offered end products.