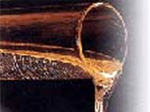 Unsaturated polyster resins are durable, resinous polymers derived from styrene. They are typically used in combination with a reinforcement material like glass fiber to form a Fiber Reinforced Plastic (FPR), which has excellent characteristics that include:
Light weight
High strength-to-weight ratio (kilo-for-kilo stronger than steel)

Rigid

Resistant to chemicals

Good electrical insulating properties

Retention of dimensional stability across a wide range of temperatures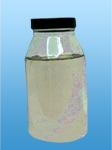 These resins are used over a broad spread of industries. They have transformed the boat-building industry, especially the leisure boat sector, by providing greater flexibility, superior performance and faster production speed. In the automotive industry, FRP materials bring design freedom, low weight, mechanical strength and reduced system costs to the table. In the construction industry, FRP is used in everything from roof tiles to finished surfaces for kitchens and bathrooms. It also offers an attractive alternative to conventional materials in large projects such as building bridges and wind generators, where light weight, low maintenance and high durability are highly desirable characteristics

Features Of The Products

The wide range of fiberglass products we offer have got following features
Release properties

Thermal resistance
Chemical inertness

Excellent chemical resistance

High electrical insulating and dielectric properties

Dimensional stability

Ultra-violet, infra red, micro-wave, radio frequency resistance.